Fellowship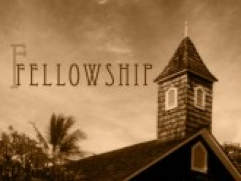 Being part of a Church is much more than just worship. Fellowship is important in the life of any congregation. It is that time when we get to know one another better, where we share the needs in our lives, and how we celebrate our ministry together. Each week at Edgewood we have a time of fellowship where the congregation comes together following our 10:00 a.m. worship.

Coffee Hour is the time where we are able to visit in an informal setting each week and we encourage everyone to join us for this time of fellowship. There are other times throughout the year when we gather for fellowship a part from worship and coffee hour as well. These events are posted on our events calendar and everyone is invited to join us for fun and fellowship.

Here at Edgewood, fellowship is much more than those times apart from worship when we gather. It is also when we go out to our brothers and sisters who are unable to join us for worship or fellowship. Through volunteers, we maintain a relationship with those who are homebound or in care facilities. This too is an important part of our fellowship.